BACK
Anne Fairfax Presents Arthur Ross Awards, 2008
Nov. 15, 2008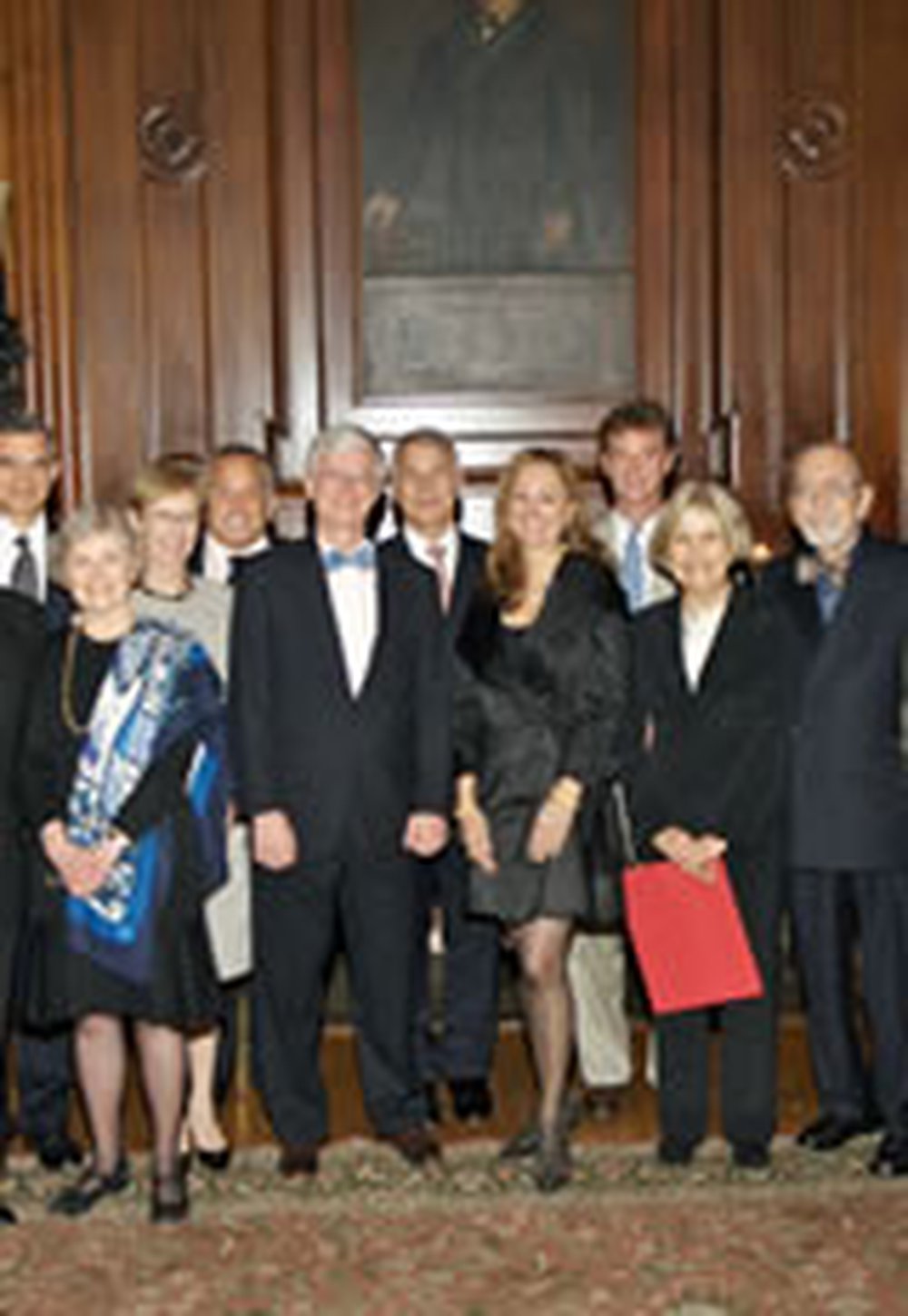 Anne Fairfax, chairman of the Institute of Classical Architecture presented the Arthur Ross Awards for Excellence in the Classical Tradition at the University Club in New York, in May, 2008. Close to 400 people attended to recognize the year's winners and to pay tribute to the ICA&CA's late and beloved co-founder, Arthur Ross. His leadership, generosity and wise counsel set a guiding standard for the Institute for years to come.
Established in 1982 by Classical America chairman of the board, Arthur Ross... and its president Henry Hope Reed, the Arthur Ross Awards were created to recognize and celebrate excellence in the classical tradition. From the beginning, the awards have recognized the achievements and contributions of architects, painters, sculptors, artisans, landscape designers, educators, publishers, patrons, and others dedicated to preserving and advancing the classical tradition.
Past honorees for architecture have ranged from well-known practitioners such as Allan Greenberg and Quinlan Terry, to relatively unknown but no less accomplished ones such as A. Hayes Town and Harold H. Fisher. The awards have also recognized excellence in the work of artisans such as Historical Arts and Casting and Decorators Supply Company, painters such as Richard Piccolo and Edward Schmidt, sculptors such as Frederick Hart and Alexander Stoddart, and patrons such as Chauncey Stillman, the Citizens of Greater Kansas City, and H. R. H. The Prince of Wales.